A living note in the song of life.
Miss Marcy
Top Rated Piano Teacher Adding Students in Sarasota on Sundays and
Boca Raton on Wednesdays and Thursdays
AGES 2 - ADULTS
Marcy Greer (Marcy Gilroy) Director, Founder
ADDING STUDENTS BOCA RATON PIANO STUDIO WEDNESDAYS AND THURSDAYS AFTER SCHOOL AND MORNINGS AGES 2- ADULT
AND NOW IN SARASOTA ON SUNDAYS!!
Top Rated Piano Academy in S. Florida.
Top Credentials:
NYU and Hartt College of Music Graduate School of Performing Arts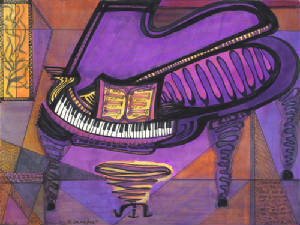 Adding Piano Students in Boca Raton Wednesdays and Thursdays after school and mornings
NEW
Adding Students in Sarasota on Sundays!!!
Classical Competitions Kids Rock Bands
Private Lessons, Tutoring,Auditions to College, Music Schools, Performances.
All Levels: Beginner to Advanced.
Click below left link to view Winter 2015 Performance on You Tube:
Click To View Winter 2015 Performance on You Tube
Piano Performance Academy
Sarasota and Boca Raton
941-266-5847
941-266-5847
apreludetotheclassics@yahoo.com
www.apreludetotheclassics.com
Private lessons: Ages 2 to adult. All levels - Beginner to Advanced. Unique, customized approach for fast start. Genres: Classical, Rock, Easy Listening, Jazz Improvisation, Holiday, Broadway Themes, Rhythm and Blues, Ragtime. Note Reading, Music Composition, Sight Reading, Theory, Technique, Ear Training, Orchestration/Instrumentation and Performance.
Private lessons: 30 minute to 90 minute lessons $40 - $100 week paid monthly.
The Child Prodigy Series - Top rated children's preschool-kindergarten piano program in Sarasota also coming to Boca Raton. Unique Group lessons for preschoolers. Children play on quality baby grand piano in variety of colors, ages 2-5 . Tuesdays 2:00PM to 2:30 PM. Note reading and rhythm taught in a fun and educational environment. Small classes.
30 minute classes $100 per month.
Music Company - Rock and Roll Bands for Elementary and Teen students. Students perform throughout the year on keyboard, vocal with harmonization, drums, bass, guitar.
Boca Raton students work with Miss Marcy in Boca studio and perform in Sarasota at the two large performances per year with Music Company.
Junior Company ages 5 - 10. Mon 6:45-7:30. $140 month
Senior Company ages10-17 Tues 6:30-7:00$100 month
Note Bee Class - Ages 4-10, note reading, keyboard identification of notes, key signatures, time signatures, note values. Monthly "note bees" with prizes!
Mondays Sarasota 6:15-6:45PM. $100 month
NEW to Boca Studio!!
Note Bee Class: Thursdays 5:30 - 6PM. Classes wait listed in Sarasota so book quickly!
Locations:Marcy Greer (Marcy Gilroy) Director, teaches Wednesdays Thursdays Fridays from 7AM until 8PM and Sunday mornings from 9AM until 12PM in Boca Raton. Mondays and Tuesdays Miss Marcy teaches in Sarasota studios from 7AM until 10PM.
Miss Marcy is able to work successfully with students of all ages with learning disabilities including ADD, ADHD, and Autism. Over 90% of the students of the academy in grades 2 through 12 are gifted academically and attend Pineview School of the Gifted in Sarasota, International Baccalaureate Programs and Honors Programs in both Sarasota and Boca Raton, and The Bak School in West Palm Beach.
Link to 12 year old student, playing 4 years with Miss Marcy, classical competition student, rock student, drums, keyboard, piano, bass, guitar, vocal, sax, bassoon playing Piano Man by Billy Joel. Click below:
https://www.youtube.com/watch?v=cIWvyaFGYoI&feature=youtu.be
Link to Video of the Academy's most recent performance Winter 2015
Link to article published about Marcy Gilroy, The Director and Founder. Click below:
You Tube of Miss Marcy playing the piano for The Sarasota Observer. Scroll to the bottom of the article:
View Videos Of Classical Competition Students
and Music Company Students Performing:
Studio is able to work with children with learning disabilities including ADD, ADHD, Oppositional Defiant Behavior, and Autism as well as those classified as Gifted and Talented. Studio additionally is capable of working with adults with Arthritis and Fibromyalgia.
Student performing with Music Company
Finding an instructor for an adult with piano experience has not been an easy task. Throughout the years I tried several teachers who who were not able to motivate or extend my skills. Then I met Marcy Gilroy. From the first lesson I felt excited by her teaching methods. Marcy used appropriated materials and techniques to review finger exercises. Her love for music was evident when she recommended newpieces and impressed me by playing them beautifully. I was appreciative that Marcy respected my musical influences and asked me for input when chossing new pieces to play. She was everything I had looked for in a teacher. Marcy was extremely accomplished, supportive, and encouraging. But, most importantly, marcy knew how to effectively extend my skills. After a few months of lessons I was playing better than I ever have. This has give me great pleasure along with a sense of wonder by how much I had achieved in a short period of time. I highly recommend Marcy Gilroy's teaching style and expertise to any musical adult who dreams of playing the piano well. Adult student Eileen Klein 9 years of previous piano lessons. Degrees in Education and English. Boca Raton. April 2012
Ms. Marcy has been, hands down, the best music instructor our daughter Amanda has had. Amanda came to Marcy just six months ago with five years of piano lessons under her belt. Unfortunately she could read very little music, but had near perfect pitch. Marcy promised us that in less than one year she would be able to read all her notes and be able to play any composition she chose. In the short time our daughter has been with A Prelude to the Classics, she has far exceeded our expectations and is on her way to becoming an accomplished piano player – all thanks to Ms. Marcy who understands her students and creates an environment where the student loves to learn and can't wait until their next lesson. Thank you for all you do! Shana (mother of 13 year old student) 2012
"Marcy, Thank you so much for your devotion and support with teaching the kids.
You have taught my children to love playing a

musical instrument

and for that I truly thank you!"
Janet Kempton
2009
"A Prelude to the Classics is a music studio that is beyond compare. My 13 year old son has been playing with Marcy for five years and was given a full scholarship for the summer music program at the renowned Interlochen Music Camp and was at the top of the class. Marcy is not only talented herself, but she has a natural way with people. Marcy knows how to read people and speak to their personal abilities. My son is very intelligent, but she can communicate with him in ways that I cannot. She knows how to "reign people in", and always keep it fun! When you cone to one of her lessons, her students always have a smile on their faces! Joining A Prelude to the Classics with without a doubt one of the best decisions we have ever made. We continue to watch our son flourish while he is having a ball!"
Joanna LaRussa 2014
Miss Marcy as appeared in Herald Tribune Article
"Learning to play music was on my "bucket list", so for my 60th birthday I bought a keyboard. I started with the Easy Play method, but found progress slow.

After just 3 months of lessons with Marcy, I can read music and play scales, along with a wide range of chords. I now have the fundamentals needed to make real progress.

Marcy likes to challenge her students to move forward, but provides ample encouragement.

She makes learning fun, and is highly effective for students of all ages.

"
Sam Swope 5/2010
"Thank you so much for all the love and support you show Amelia with all her lessons over all the years! She loves and adores you, and so do we! " Sheila (mother 5 year old student) 2012
"Thank you for all of the lessons and TLC you have shown Devin. It has been a pleasure getting to know you and we look forward to many more years of working with you..." Ann (mother, 11 year old student) 2012
"Thank you for all you do all year long! You have become part of our family, and we adore you!!" Ashley (mother, 3 year old student) 2011
Graduate Renowned Hartt College of Music in Piano Performance
NYU School of Performing Arts Performed Metropolitan NYC
Accompanied New Jersey School of Ballet
Taught NYC High School for Performing Arts (site for filming of movie FAME)
Board Member Asolo Theatre, Designing Women, G. Wiz
Arts and Culture Philanthropic Committees and Chairperson in Sarasota
Member Florida State Music Teachers Association Member National Music Teacher Association
Selected to represent Sarasota County by National Association of Professional Women
Masters Business Administration Executive Juris Doctor
Assistant Instructors trained in Traditional and Suzuki, and performances in local clubs and bands.
Miss Marcy with student performing
Miss Marcy with student performing
Miss Marcy with student performing